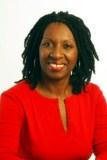 Tracey Pitt, Assistant Auditor General


Tracey Pitt is an Assistant Auditor General at the Office of the Auditor General of Bermuda.

She has been employed with the Office since 1988.

A
s Assistant Auditor General, she is responsible for providing leadership and oversight of the Financial Audit portfolio focusing on audits of Government funds, agencies and quangos such as the Bermuda College, Bermuda Hospitals Board, Bermuda Tourism Authority as well as the Consolidated Fund and the Public Service Superannuation Fund.

In her current role, she is responsible for providing quality control on audit engagements and providing professional advice and assistance to the management of auditee organizations and accounting officers.

She also participates in the development of the strategic audit plan for the year as a member of the executive management team.


Tracey attended the Berkeley Institute, Bermuda College and Acadia University.

She graduated from Acadia University with a Bachelor of Business Administration with a major in Accounting in 1983.

After graduating, she joined the public accounting profession and articled with Cooper & Lines in Bermuda (now PricewaterhouseCoopers), obtaining her designation as a Chartered Professional Accountant in 1989.

When Tracey joined the Office of the Auditor General in 1988, she commenced her employment as a Senior Staff Auditor.

Over the years, she was promoted to Audit Manager and then Assistant Auditor General in 1993.


She currently sits on the Training and Oversight Committee – Financial Statements of the Canadian Council of Legislative Auditors ("CCOLA") which is an organization devoted to sharing information and supporting the continued development of auditing methodology, practices and professional development.

She is also the representative for the Bermuda Office for the National Professional Practice Group of the Office of the Auditor General of Canada.

Tracey also believes in serving community.